POS Systems
Features
Our POS software comes equipped with a full accounting package, with debtors and creditors, chart of accounts, and all the functions you normally find in an accounting system.

We can provide you with an integrate Payroll system. Our systems can be connected to finger printer readers for automatic punch in/out of employees.
Restaurant & Bar Point of Sale
We are proud to present a restaurant POS system, which can be used for fine dining, take away, pizzerias,home delivery, bars, night clubs, cafeterias, hotels and also for outside catering.

The system is user friendly and 100% proven to work. It has been installed in hundreds of restaurants around the world.


With our restaurant pos system you can have your waiter take order wirelessly using PDAs
It can also be used to organize outside catering events, and also to manage a hotel reservations. All this makes jRestaurant a unique POS system which is multi-functional and not expensive.


Retail Point Of Sale & Stock Control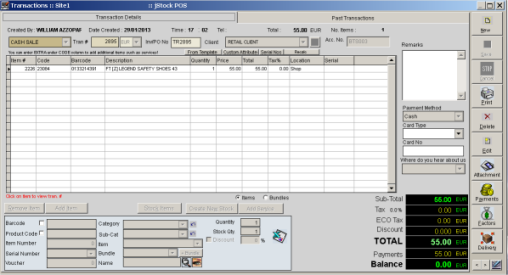 Our retail point of sale system can be used in all types of retail outlets, including supermarkets, malls, department stores, warehouses,etc. The system comes equipped with a very powerfull stock control function, optimised for large departments having thousands of different items. Inventory control is made easy, since the system has been developed with ease of use in mind.

Forget about your cash register, get a computer and barcode scanner and try our point of sale software.


Salon POS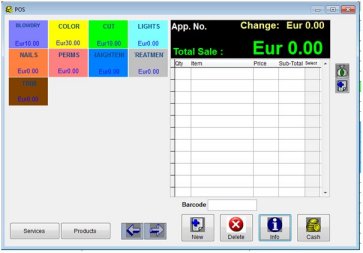 We are proud to present a complete point of sale and appointment management system for hair & beauty salons and spa owners.
The system is user friendly and is equipped with all the functions required to smoothly run your salon.
The main screen shows the appointments (per day or per week)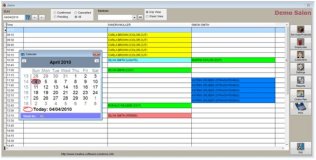 Services are shown on a time-line and can be coloured so as to created an easier visual feel.
You have one column for each employee and you can view the appointments per day or per week.
To create a new appointment you just click on an empty sell and the clients screen comes up so to select the client.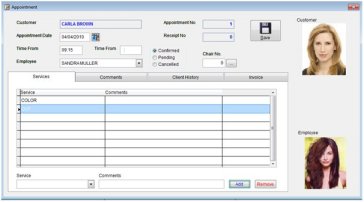 Ticketing POS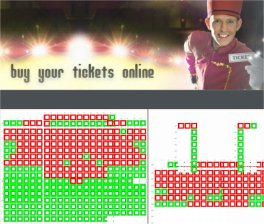 We provide also Ticket Ordering systems including for seated and standing events. This system is suitable for theators, cinemas, and any type of events.

The system comes with a web based interface for selling tickets online. It can be integrated with Paypal, and can be customized based on individual client requirements.

With this system you can manage your venues, seat plan, prices, seat reservations, complimentary tickets, multiple outlets. It can also be used to scan tickets at the doors.

Transport POS
We provide Transport Control Systems which can be used in the transport industries such as coach & taxi companies. Some of the functions included in this sofware include,

- Agent/Tour Operator database
- Vehicle database
- Driver database
- Booking module
- Driver schedules
- Driver Payments
- Agent invoices
etc


Movie Rental POS
You have a DVD rental shop then jMovie is the right tool for you! jMovie will help you organize your DVD rental business.

With jMovie you can organize your movies into categories and sub-categories. You can include pictures and keep a brief description about each movie.

You can barcode your movies. No more data entry when a client wants to rent a movie. You just scan it !!! You have complete control on your customers and you can search the database with various criteria.

You can have your customer pay when renting the movie or else when returning it. Its up to you which method to use!
With jMovie you can know at a glance which are the most wanted films, or which movies are in stock or rented out or overdue.
These are some of the features provided in our DVD Rental System.



Internet Cafe POS
We will transform any establishment into an Internet Cafe. The Internet Cafe system was designed to be as user-friendly as possible, with a point and click front end providing a simple path for getting right out on the web.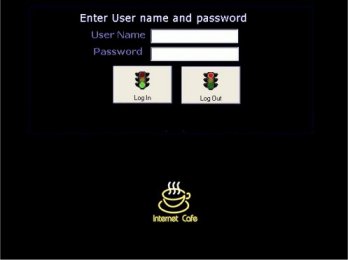 After purchasing an account from the internet cafe reception the customer is prompted with a screen where he can enter his username and password.

The interface can be customized and you can even put your company logo. Once the customer logs in he has a toolbar with the options he has available.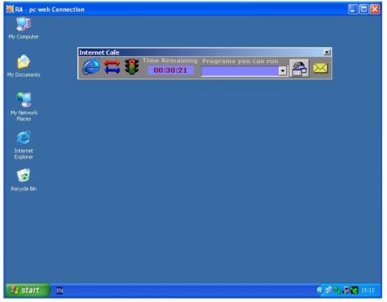 You can also hide windows desktop completely and give access to specific programs only.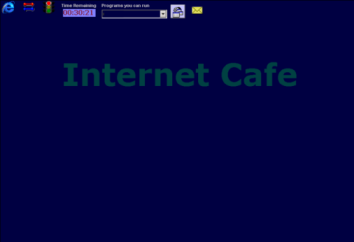 The Internet Cafe software, will protect your computer and will not allow any unauthorized access.

Once a customer logs in using his account, that account is locked so to prevent other users from logging in using the same username and password.

The administrator can give various permissions to each account, such as
- can see the windows desktop
- can use Internet Explorer
- can access the windows taskbar

From the ICafe administration module the owner of the internet can decide the level of freedom he wants to give to his customers.

You have the option to restrict each workstation like ,
- disabling certain windows keys
- disabling the windows shutdown option
- do not allow the clients to download and install programs
- restrict web sites from installing software
- remove the windows START menu
- hide the other workstations on the network
The creation of accounts is made easier since the system is capable of generating unique random usernames and password.

There is no way for a user to guess what a password might look like, since there is no pattern when accounts are generated.



Tour Operator Systems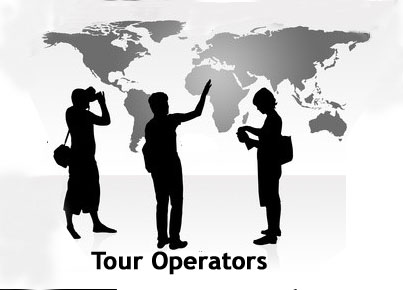 For incoming and outgoing tour operators we can provide them with jTours which is a complete tour operator system designed for groups, FIT, and packaged tours.

jTours is one of the most comprehensive and flexible tour reservation booking system for travel agents and tour operators.

Our tour booking software had been developed with the needs of tour operators in mind, and we have worked with tour companies to ensure that you get every tool to make your job easier.

jTours is an extremely efficient system that allows activity providers to manage their bookings, from initial client contact to creating an itinerary, producing quotes, booking suppliers, pricing schedules, creating itineraries , to vouchers.

With jTours you can manage any number of hotels,room prices (per person / per night), board basis, supplements, special offers, room allotments, early booking discounts, cancellation policies, child policies , stop sales, minimum stay conditions and much more.

You can manage prices by different markets, different tour operators and/or different agencies. For example you can have a different price for the 3rd guest staying in the room or event 4th guest, different price for a child ,etc.

With jTours you can manage your different suppliers and all the services they provide in a easy way.

jTours comes also with a built-in accounting module which takes care of all accounting functions automatically for you.

The following is a list of some of the main functions provided with jTours :

When creating a booking you select the type of bookings whether its an FIT, Direct or Group booking. You select the agency, enter client names, travelling dates, select list of hotels and also list of services (transfers, excursions,etc).

The system has a flight schedule module, that makes it easy to enter flight information for each booking. For group bookings, assigning services to different members of a group is extremely easy, fast and with no complications. Prices are automatically calculated and you can also see a summary of how the end price was derived.

With jTours you can also manage both agency commissions and supplier commissions with all information ending up in the accounting module.

Allocation of transport types, suppliers, or couriers for the arrival, multi center and departure lists is so easy with jTours. The system can calculate automatically the pickup time from the hotel, and present reports with just the information you need.

Basically our tour operator system was designed from tour operators who know exactly what tour operator system needs to do, with no additional fancy things our system just does the job!
Hotel Reservation Systems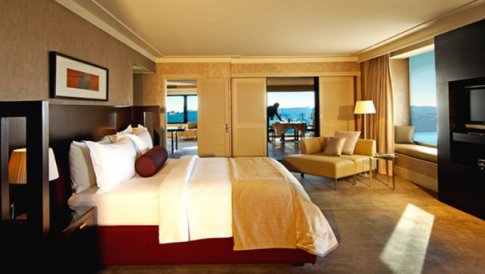 Our Hotel PMS System is an easy to use, affordable and fully functional hotel system. Our hotel management software can be installed in any type of accommodation business starting from a 1 star guest house up to a 7 star deluxe hotel .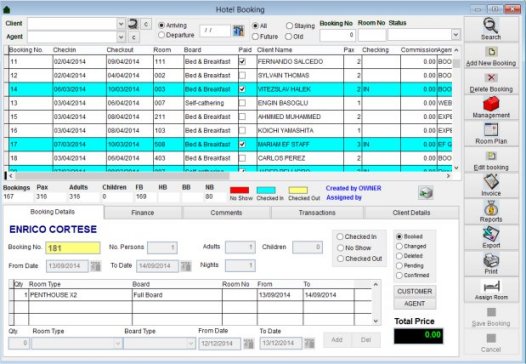 Some of the main features provided include :

-Reservations
-Booking engine
-Reporting
-Tour operator functionality
-Foreign currency
-Split room billing
-Room Plan
-Booking Management
-Price Management
-Agent/Tour Operators
-Arrival/Departure Report
-Check in/out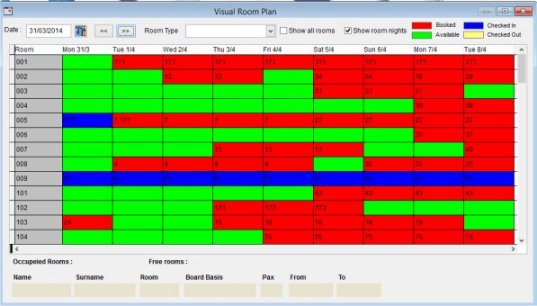 Visual Room Plan

Managing your rooms has never been so easy, with a detailed picture of all your rooms, you can simply drag and drop to show that the room is occupied, book, under maintenance and more. This can also be shown in different colours improve in efficiency. Automatic room assignment is also possible to help front desk personnel in their day to day duties.

Check In / Check Out

From the arrival list, you access the client booking, enter payments and issue an invoice. A photo of the guest can also be taken and printed on the guest card. Guest cards can be printed with a barcode which can be scanned later on at the restaurant , with pre-paid meals deducted from the bill. All our systems are integrated, so if a guest is sitting at the bar he can give the waiter his room number and he will be credited accordingly.

Agents/Tour Operators

You can manage all your agents and tour operators, have different pricing for each tour operator, or give different commissions. Manage more than one hotel and/or destination, or book additional extras.

Flexible Pricing Options

-Prices for specific days of week or for specific periods.
-Room type prices, board types and also season surcharges.
-Manage different brochures.
-Multiple currencies.


Hotel Accounts

Accounts is made easier especially with easy reports such as Agent open payments or Outstanding bookings. You can enter agent payments and match agent bookings

You can accept bookings in multiple currencies with different payment terms and automatic reminders based on agent credit settings.

Reports

-Head count report
-Arrivals & Departures reports
-Occupancy report
-Pre-paid board report (with our integrated restaurant system all this information is readily available at the restaurant) -Availability Report

And much more...

Our Services
We can build any kind of computer program using the latest technology to bring you the most efficient systems to facilitate your business. Send us what you need and let us know your requirements. Be sure that no one else will offer the same quality at such affordable prices.

We are willing to give free consultancy where ever possible. Just email us your questions and we will try to answer them as clearly as possible.


Services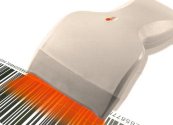 Bar & Restaurant POS
Retail POS
Salon POS
Ticketing Systems
Payroll
Punchclock Systems
Accounting Systems
We can give you any kind of computer system you want, being a stock control, a payroll, a reservation systems, or point of sale.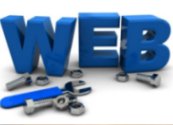 Website Design
ECommerce
SEO
Website Hosting
Domain Registration
Credit Card Payments
We can offer any kind of online shopping site. We will make sure that your online store is functional and easily accessible by your customers.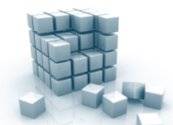 Customized Software
IT Consultancy
Hardware Procurement
Network Installations
Remote Assitance
We can be present in all stages of the development life cycle and we will make sure that the project is a success.
Testimonials
Since purchasing Jstock in March of 2008 our company has benefited enormously. Our stock control especially is totally up to date due to the easy to use facilities available. Invoicing, tracking outstanding debts, Purchase Orders and Purchases Recieved plus many more facilities have made our Company faster and more effecient which in turn has saved money and no doubt increased our profits.

This system I would recommend to any small business, but what has been more impressive is the after care service from Creative Software´s team. From day 1 they responded immediately to any of our requests (and there has been many) by assisting us in developing further a system that we take pleasure in using.

If you are considering using one of Creative Software´s packages do not waste your time and money on any others like we did.

Feel free to contact me on (0034) 96 573 4585 or e-mail me stuart@churchkitchens.eu.com where I would be more than happy to confirm my comments.

Regards
Stuart Wall (Director)
Church Kitchens SL
Avenida Europa 17
Bennissa
03720
Alicante
Spain
96 573 4585

Hosting & SEO
Hosting & Domain Registration

If you have no experience with websites, domain registrations, hosting etc. we can take care of all this for you.

SEO (Search Engine Optionization)

We have years of experience in search engine optimization (also known as SEO) and we can use this knowledge while build your website and online shops.

We will make sure that your shop is optimized for the most common search engines, and we guide you through the process of improving your website visibility.
Our vision is to become one of the leading software companies in the world, in providing point of sale systems with high quality services at reasonable prices.

We want to be the excellance when it comes to POS software does providing our customers the best services.

We want our customers to concentrate on their business and not have to worry about the software they use.

Our ultimate mission is to provide our customers with the best software system. Be sure that you will get the software which you are looking for, and that we can customize it the way you want.
About Us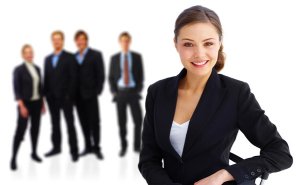 Creative Software Solutions was funded in 2001. We started building custom made software for small businesses. We are now one of the leading company on Point Of Sale software.

We have hundreds of clients all over the world using our point of sale software. Being a restaurant, a retail store, a hair salon, we can provide you with the right software for you.

We understand how a small business works, what a small business can afford, and more important how to create viable solutions in the small business environment.

Why spending money for an off-the-shelf software application, when you will be utilizing only a small portion of its functionality.

What you need is a custom made system for you. We are more focus on your real business needs, then giving you a complex system that will never full-fill your needs.

Our knowledge is increasing and the sky is the limit! We give detailed attention required to every project of any size.

We are involved in every single detail of every project, from conception to creation to full functionality.

Please do not hesitate to contact us and we discuss together your business needs.

After sales service is guaranteed and ongoing support is assured. We can provide you with a 24/7 offsite support.


Contact Us
Feel free to contact us!
Email Us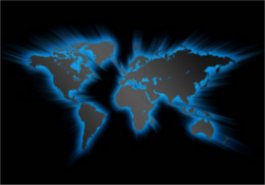 For Sales Enquiry
sales@creativepossystems.com
For Support Issues
support@creativepossystems.com
Resellers
resellers@creativepossystems.com
Helpdesk Tel. No.
+00356 99408312
Contact Us
We do not store your contact details. We simply use it to reply by email.
We do not send newsletters either since we do not store contact information.